New York City is expensive. This is no secret. Year after year, New York City ranks
among the top ten most expensive cities to live in, not just in the country, but in the world.
Yet, two-bedroom apartments that cap out at around $3,000 a month, are just not realistic for
many in a city powered by immigrants, cab drivers, city employees, and a diverse group of
low-income essential workers.
The New York City Housing Lottery is the city's semi-solution to the lack of affordable
housing, which has only worsened in recent years due to gentrification spanning across all
five boroughs over the last few years. The lottery system allows New Yorkers to apply for
"affordable" rental units across the city based on income and household size. However, the
term affordable is extremely misleading.
The biggest misconception about the Housing Lottery is that it is meant to serve
those who struggle to afford apartments at the exorbitant market rate, but this simply isn't
true.
The lottery offers opportunities for varying levels of income from "extremely low income"
which would be 0 – 30 % of the neighborhood's area median income, through "middle
income," which would be a household that makes between 120 – 165% of the
neighborhood's median income. The issue with this is that New Yorkers who are 
considered moderate or middle income are not the ones struggling to find housing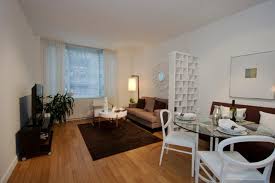 The 2020 New York City Area Median
Income considers individuals who make between $63,680 – $131,340 to be within the range of moderate to middle income.
Many of the affordable lottery opportunities are geared towards individuals who are within this income range, yet,
those within this income range can easily afford a market-rate apartment. For example, a current lottery opening in Flatbush, Brooklyn is offering studio apartments for $2,000 a month, and 1 bedroom apartments for $2,150 a month. The starting salaries to qualify for these units are $68,572 and $73,715 respectively. Meanwhile, the median household income in Flatbush is $52,052 (2018). This means that on average,
households in Flatbush would not qualify for these "affordable" units, and they would
ultimately be filled by wealthier individuals from outside of the neighborhood.
Flatbush, a once predominantly Black neighborhood, maintained a Black population
of about 48.6% in 2010. As a result of gentrification accompanied by steadily rising rent
prices, that number has now dropped to about 33.1%. Flatbush residents have been priced
out of market-rate units in their neighborhood, and are now being priced out of "affordable"
units in their neighborhood as well. This botched attempt to remedy the lack of affordable
housing in the area will only continue to effectively further the gentrification of this
neighborhood, and will ultimately force its once bustling Black population elsewhere.
While the lottery opportunities in Brooklyn are grim, there is a similar scenario playing
out in the Highbridge neighborhood of the Bronx. A recently closed lottery opportunity in
Highbridge has studio apartments priced at $2,150 with a starting salary of $73,715, and 1
bedroom apartments at $2,246 with a starting salary of $77,006. Highbridge is an extremely
low-income neighborhood with 40% of families living below the poverty line, at a household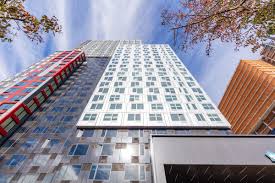 income of $33,930. Additionally, 39% of renter households in the neighborhood are severely rent-burdened, spending more than 50% of household income on rent. It would not be a stretch or an exaggeration to suggest that not a single household in Highbridge would qualify for an "affordable" unit in the new construction building going up in
their neighborhood. Each of these exorbitant lotteries are part of Mayor Bill DeBlasio's promise to build and preserve
300,000 affordable homes by 2026. But who are these units affordable for? If the required salary for a studio apartment is more than the median income of entire
households in the neighborhood, who are these units actually being built for? The New York
City Department of Housing Preservation and Development maintains a "community
preference" policy which sets aside 50% of the available units for those already residing in
the neighborhood, but how does that help anyone when the local residents do not qualify for
the units anyway?
The NYC Housing Connect website was relaunched this summer to increase
transparency and provide more clarity for New Yorkers on which lotteries are the best fit for
their income and household size. However, a more appropriate move would have been to
reevaluate the lottery opportunities and refocus them on the families and individuals who
need them most. New Yorkers who are at about 0% – 70% of the area median income are
those who are in need of affordable housing, not wealthy residents who can easily qualify for
market-rate units.
With over 884,700 New Yorkers remaining unemployed as a result of the pandemic,
and no rent protections in place, affordable housing is needed more than ever. As New York
City rebuilds in the aftermath of the devastation caused by the Covid-19 pandemic, and the
hundreds of thousands of wealthy New Yorkers and transplants who fled and left 15,000
apartments empty, New York City officials and politicians must remember those who stayed,
and prioritize the needs of those who kept the city going during its darkest times.