Hailing from the UK's second most populous city, Manchester, Otis Thomas is a community giant who is involved in many initiatives that are economically inspired. Describing himself as an ''African-Centred Social Entrepreneur'' Thomas is the Director of Business Development with The TAP Project.
The TAP Project organically emerged from a WhatsApp group in 2015 and initially consisted of only men.  After close friend, Senior Youth and Community Worker, Angeli Sweeney questioned why there were no woman in the group, the direction of the group changed considerably. Not only were woman now included, collectively the group pondered on practical ways that the group could have a prominent impact on their community.
''We started putting on some events covering things such as Black mental health, economics, Black love, sex and relationships and we officially incorporated it [The TAP Project] in October 2017 and then we have just gone on from strength to strength'' said Thomas.
Some of the projects that have formed the quintessence of what The TAP Project represents include The TAP Active Youth project which ran for a year in 2020. The initiative was in partnership with clothing company, Patagonia  and the initiative fell within the remit of the company's commitment to corporate social responsibility (CSR). With adequate funds from Patagonia, The TAP Active Youth project were able to take young people out of inner-city life and engage them in activities such as hiking, rock climbing, and mountain biking.
Successful projects such as the TAP Active Youth serve to illustrate the organisations pivotal values such as co-operation and has solidified everlasting partnerships with individuals such as Rhiane Fatinikun of Black Girls Hike which challenge dominant perceptions of hiking and magnify the presence of less visible participants of hikers within our society.
Concerned that certain values and traditions were being eroded within their community, The TAP Project formed other initiatives such as Sunday Dinners which encapsulates the four piers of the organisations vision – community, education health and business. ''I just felt like certain traditions weren't necessary being passed on to my generation from my grandparents' generation. So, like on Sundays, the whole family would come round and bond together and it didn't feel like our generation was doing that, so we wanted to put these events on to evoke that feeling back. Then hopefully off the back of that, people would start doing that more with their families'' said Otis Thomas.
A particular memorable event has been The Black Achievers Dinner Dance which took place at the prestigious Hilton hotel in Deansgate, Manchester. The event attracted celebrities and community leaders who were guest speakers on the day. Names included the founder of ADPAC, Dean Okai Snr and British actor, Ashley Walters who became ubiquitous in the early noughties as part of the successful UK-Garage collective, So Solid Crew.
The event remained animated throughout, thanks to comedian, radio and television personality, Judi Love  who co-hosted the affair. ''We raised £5,000 for Black owned charities and we also launched a Black business directory called The Noir Pages'' revealed Otis Thomas.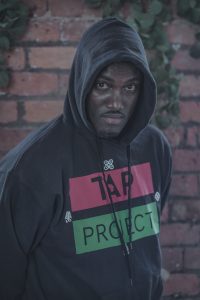 Otis Thomas who is sometimes called Otis Garveyite Thomas does not use the term Garveyite loosely. Inspired by the philosophy of Jamaican national hero and pan-Africanist, Marcus Garvey, Thomas strives to fulfil the ideologies of the staunch leader of the twentieth century within his everyday activities. The work of TAP transcends beyond the north-western city of Manchester and has included hosting Kwanzaa events in other English regions such as the West Midlands (Wolverhampton, Birmingham), London and Leeds.
The impact of TAP and Otis Thomas doesn't stop in Britain. Thomas has worked internationally in North America, the Caribbean, Africa and Europe in various business capacities. With his organisation The Tap Project, they have travelled to locations such as The Netherlands (Rotterdam) and Germany (Munich). Otis Thomas said: ''The aim of the projects was to travel to these locations and take a tour round the city and see what best practice of youth work models work. Off the back of that we put together a youth work tool kit and we also formed a Black youth worker network, which consist of over 40 Black youth workers''.
''I have always been keen on trying to find connections where I can bridge the gap between continental Africa and the diaspora''. Some of Thomas's investments include a safari resort in Tanzania and a digital bank which is due to launch in Ghana within the next several months. Additionally, Thomas serves as the president of a minerals committee for a Pan-African cryptocurrency remittance company and the organisation is presently negotiating with a few countries about the exportation of gold which will be attached to the cryptocurrency which will provide its validation. Impressively, Otis Thomas revealed that ''we also have a Visa and Mastercard integration licence which is like a bridge between the cryptocurrency world and the fiat world so it will automatically transfer from crypto to fiat''.
''We are in the final stages of completing the wallet, hopefully within the next two months. A lot of these things have been worked on for several years and we are coming to the final stages where all the hard work is due to be paid off now'' he adds.
Recently, TAP has also acquired funding to conduct a study to examine the workability of establishing their own independent school locally in Manchester.
It is difficult to fathom how Otis Thomas manages to find the time to have his hands in so many pies. Currently, the Garveyite is pursing a master's degree in Management Practice and Senior Leadership and was the executive producer for a documentary called The Windrush Entanglement, which serves as a component of the degree he is soon to finish.
For just over a year, Otis Thomas has served as a trustee of the Moss Side & Hulme Community Development Trust which owns the Windrush Millennium Centre. The centre will be holding a series of free 3-week cyber security and 2-week digital skills courses.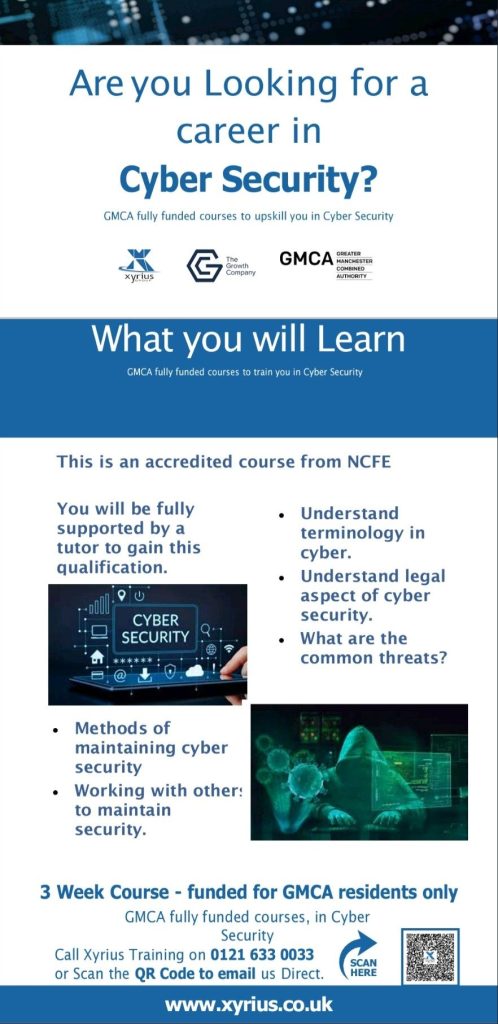 Cyber security courses are awarded by leading vocational and technical organisation, NCFE which is regulated by Ofqual in England and the course is level 2 accredited.