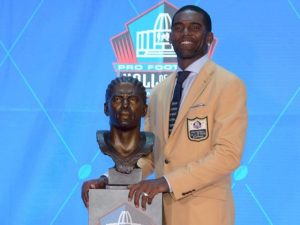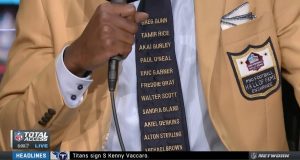 Sean Bell. Trayvon Martin. Alton Sterling. Philando Castile. Stephon Clarke. The list of unarmed Black men unjustly murdered at the hands of Police Officers stretches longer than Randy Moss' tie. There are instances where these Police Officers are charged and brought to trial for murder. Rarely, if at all, does the trial result in a conviction of the offender in blue. Perhaps, with the recent conviction of a former Texas Police Officer by the name of Roy Oliver, an offender of this sort may actually end up trading in his blue uniform for a beige jumpsuit.
On Tuesday, a Dallas County, Texas jury found Roy Oliver guilty of the April 2017 murder of 15-year-old Jordan Edwards. Edwards was a passenger in a car that was leaving a party. Oliver and his partner were responding to an underage drinking call when the Officers encountered the vehicle Edwards was riding in. According to an arrest warrant (CNN), Oliver, A 6 year veteran of the department, reportedly feared for his partner's life and "discharged multiple rounds from his patrol rifle as the vehicle drove past him."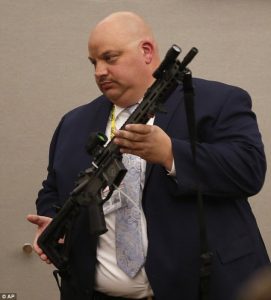 Edwards was struck in the head while inside the vehicle with his two brothers. According to the Dallas County medical examiner's office (CNN), Edwards died from a fatal gunshot wound to the head after driving away from shots fired near a house party. The Police Department had described the vehicle as moving "aggressively" towards the officers, which was later retracted by Police Chief Jonathan Haber after a Police body camera disproved the initial notion, depicting the vehicle moving forward, away from the Officers.
According to CNN, a spokeswoman for the Dallas County Sheriff's Department explained that the arrest warrant was issued because the facts suggested that Oliver "intended to cause serious bodily injury and commit an act clearly dangerous to human life that caused the death of an individual."
"We don't want another parent to have to go through what this family has had to deal with," said the Edwards family attorney Daryl Washington. "This case is not just about Jordan. It's about Tamir Rice, it's about Walter Scott, it's about Alton Sterling, it's about every African-American… who have been killed and who have not gotten justice." (CNN)
Kristen Clarke, President and Executive Director of the Lawyers' Committee for Civil Rights Under Law, expressed to CNN that when an officer says the victim posed a threat, jurors tend to side with them, which can factor in to the lack of these kinds of convictions. "At the end of the day, officers in their badge and uniform enjoy the benefit of the doubt… Unless we start holding officers accountable for using deadly force in a reckless manner, I think it will be very difficult to see changes in the use of lethal force at the outset," Clark said.
The guilty verdict was handed out on Tuesday and Oliver was sentenced to 15 years in prison and fined $10,000. According to CNN, the prosecutors pursued a sentence of at least 60 years, whereas the defense preferred 20 years or less.
Dallas County District Attorney Faith Johnson, who tagged Oliver as a "killer in blue," wishes his sentence was greater than the one handed down, but she respected the ruling and perceived it as a victory amongst many losses.
Charmaine Edwards, Jordan's mother, preferred that Oliver be penalized with a quarter-century or three decades for killing her son.
"[Oliver] actually can see life again after 15 years," she said. "And that's not enough because Jordan can't see life again."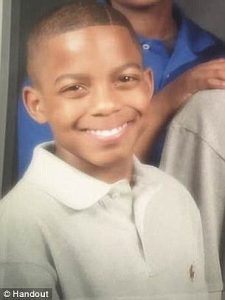 "[Jordan] was a great athlete, football player, student," the Dallas County District Attorney Faith Johnson spoke of Edwards' character. "This man right here, Roy Oliver, took his life. He's a police officer that we trusted to protect us, to keep us safe."
Johnson, who tagged Oliver as a "killer in blue,"wishes his sentence was greater than the one handed down, but she respected the ruling and perceived it as a victory amongst many losses.
While this can be viewed as another step towards justice, the time dealt to Oliver should match the crime more closely and reflect the unjust murder of a teenage boy. Whether it was intentional or not, the fact remains that this incident went relatively unnoticed. As far as I can tell, this story only made headlines after the guilty verdict was handed down. This is a bitter-sweet pill to swallow, in the sense that the fatal shooting didn't provoke a great level of national outrage, yet due process of the judicial system was able to deliver a guilty verdict despite the lack of national media coverage and local protesting that has become a prerequisite to acquire a meager charge. You only hope that an unforeseen factor like an appeal or a mistrial doesn't lessen or erase Oliver's sentence. Check back with Nu Origins Magazine for updates on Roy Oliver's fate.