Tiara Monet has toured with rap legend RZA and sang with EGOT winner John Legend at The American Music Awards.
Now, she's ready to use her voice to carve her own path. The California based singer-songwriter recently caught up with Nu Origins to chat about her debut EP "Hennessy," and the state of black music.
Check out our exclusive interview with Tiara Monet to learn more about this eccentric songstress.
Nu Origins: Tell us about your debut EP, Hennessy. Why did you choose that title and how would you describe this body of work?
Tiara Monet: The album, titled Hennessy, provides a different approach to love and life, giving nostalgic feelings of old R&B, some hip hop and reggae with music's new sounds and rhythmic patterns of today. I loved the 90s. I have so many 90s inspirations, so I wanted to bring back a little of that sound in my new music. You can catch some old school sound in singles like Back in Time and Want to be Loved.
I came up with the concept of Hennessy after having the drink. I wanted the album to be similar and come across as very smooth but give a little bite to it so people would want more of it, just like the drink. I put a lot of quality time and hours into this project. I wrote these songs from experiences and focused on every detail from melodies to pitch to tones. I did all of this while pregnant.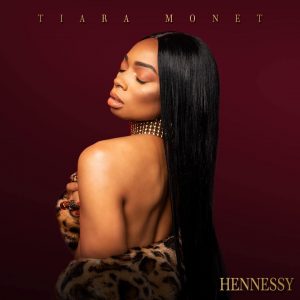 NO: How would you describe your sound/style of music?
TM: I consider my sound very eccentric and diverse;  urban contemporary with a touch of old school R&B. I listen to all kinds of music so sometimes you'll hear hints of the different genres that move me.
NO: You grew up studying the greats in black music like Aretha Franklin, Patti La Belle, Shirley Ceasar, Prince , Michael Jackson and The Parliament. How would you say black music is different today than it was back then?
TM:I believe that music today still samples music from the past. Today, I feel that hip hop culture dominates the charts. Because of the change in times, I believe that most artists feel that they have to be a triple threat and learn everything.  I would love to bring back the love stories that artists of the past showcased. It so important to have a balance of music. As dope and momentous as music is, the feel that R&B used to put you in is not as advertised. I feel that that's missing.
NO: Do you feel music industry standards are different for black women?
TM: Yes, I feel that sometimes you may have to look a certain way to become mainstream. I also feel that we have to work harder to market something that comes so natural to our kind. Colorism and racism is unfortunately everywhere.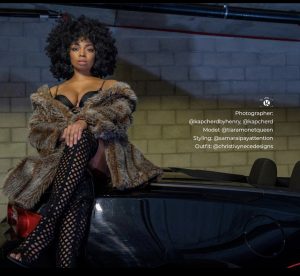 NO: What's the been hardest part and best part of your professional music journey so far? 
TM: The hardest part of my journey is that not everyone will believe in you or your music. Some people may even waste your time or energy. Overcoming doubts and anxieties and removing vampires from your creative moves. The best part of working in this industry is that I can express what I love to do and I can positively impact others lives. The best feeling is when I can see the reactions of people who I've touched. Its so humbling. I'm very grateful.
NO: Congratulations on being a new mother! How do you balance pursuing your passion with music and being a mom?
TM: I was creating my debut EP before and during my pregnancy. It has its trials but it was also inspiring for me. I try to keep myself in a mental space where I remain positive and that helps motivate me to balance my time and focus on the baby and my craft. I have my days where it feels completely overwhelming, however, its important to mentally prepare yourself as best you can and go with the flow. Also, use your village/team and have something or someone that can keep you grounded and most importantly keep GOD first in all that you do. 
NO: What do you want people to know about you/ your music?
TM: I want people to know that I want to inspire others when they listen whether you are going through heartache, or happy over a new "boo" . I want to provide music that you can relate to, dance to, make love to, turn up to, cry to and most of all, inspire you.