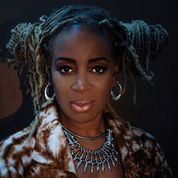 Recording artist and star of "JB Rose Vegan Mum" JB Rose is preparing to send shockwaves of something that has been missing from the world for quite a while: love. Her upcoming single "Back to Love" is set for release on July 3rd along with the official music video and is a message of empathy and strength after a tragedy.  The release of "Back to Love" marks the end of JB Rose's musical hiatus "Love is the foundation for everything", says Rose who wrote the song along with Chante Marie and Neville Thomas in response to the tragic murder of her younger cousin Andre Bent. Rose channels her grief for Bent and others who have lost their lives to violence through verses of hope sang over a 70s style r&b beat. Proclaimed an "old school head-nodder" by Rose, "Back to Love" is uplifting, encouraging healing and finding love even after a tragedy. 

To accompany the single, JB Rose has created a video 'filmed in lockdown' it showcases her characteristic sweet soulful vocals. The video showcases the unique talent of JB Rose, her eclectic style and rich vocals marks the welcome return of neo-soul to centre stage. 


JB Rose is no stranger to the music industry and was originally signed to RCA/Sony Music as Maximum Style, with 4Hero's Marc Mac and Dego. With Maximum Style, JB released a seminal jazzy drum n bass album and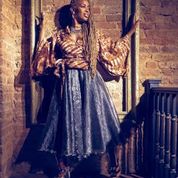 several tracks 'Waste Of Time', 'Admit To Love' and 'Wake Up' that caught fire on the underground scene in the UK, US, Europe and Japan. She has also recorded with Bugz In The Attic and Swayzak, and sung backing vocals for Coolio, Omar and supported Chaka Khan.
As well as producing rich, soulful, uplifting music JB Rose is something of a health guru. You can find her on  YouTube as JB Rose Singing Vegan Mum, where she bakes and cooks inspiring vegan food for all to enjoy. 
Currently, JB Rose is working on her album 'Jubilee' and is expected to drop a follow-up single within the upcoming months. "The album will be soulful, uplifting and feel-good music". Look out for "Back to Love and check out Rose on social media:
Spotify
Apple https://music.apple.com/gb/album/back-to-love-single/1518627169
Instagram https://www.instagram.com/jb.rose.singing.vegan.mum/