Figures suggest that permanent school exclusions for primary school-age children in England have been firmly rising since 2010. At the turn of 2010, approximately 610 children were excluded, but by the end of the last decade, the number is said to have increased to 1,067 the number is said to have increased to 1,067 .
In fact, during the academic year of 2018/19, which was before the disruption of covid forcing UK schools into lockdown (March 2020); statistics show that primary school permeant exclusions in England rose by 20% from 2018. During this same period, secondary school permanent exclusion rose by 3%. Whilst there are many reasons for permeant school inclusions in primary schools, the most cited has been related to an assault against an adult and persistent disruptive behaviour. The former stands at 41% and that latter at 30% with assaulting another fellow pupil amounting to 10% of permeant school exclusions.
When viewing the statistics, it appears that whilst there has been a stable increase in permanent school exclusions, in 2019 the Department for Education [DfE] figures indicated that primary school exclusions during the academic year of 2017/18 continued to rise, but not as exponentially as previous years. The academic years of 2016/17-2017/18 saw permanent school expulsions rise by 2%  in comparison to 15% the previous year. During this same period, exclusions from primary schools declined by 3%, while secondary school expulsions rose by 4%. Nevertheless, figures for school exclusions remain a contentious issue.
DfE data also highlights that there is a greater susceptibility for school exclusions to occur in academies as opposed to state-maintained schools. During the years leading up to the covid pandemic, state-maintained schools saw a reduction in exclusions by 7% between 2016/17 and 2017/18. Academy schools, however, saw an increase of 9%. Founder of No More Exclusions (NME), Zahra Bei views the plight of social exclusions as a social justice issue, rooted in deep structural racial inequalities.
Exclusions statistics provided by the DfE for 2018-19 revealed that in some local authorities, Black Caribbean pupils were over 5 times more likely to be excluded than their white counterparts. Some of the worst offenders include locations in Brent and Harrow, with Cambridgeshire being 6.7 times more likely to exclude a Black Caribbean pupil than their white counterpart.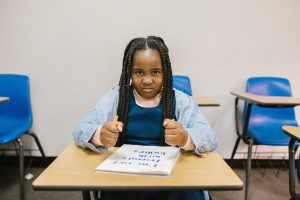 In April this year, the Chair of the Commission on Young Lives, Anne Longfield, published a damming  report 'All Together Now arguing that the 'adultification' of Black children means they are punished more harshly and are consequently excluded at a higher rate. The report refers to the child Q strip-search as a grave example of 'adultification' of Black children. One of the recommendations in the report is to ban permanent exclusions in primary schools by 2026. Southwark council has recently become the first local authority in the UK to declare their plans to have zero school expulsions for indecorous behaviour in schools.
According to a Southwark Inclusion Charter that was approved in a Cabinet meeting on the 19th of July, the charter plans to conserve school expulsions in cases ''where exclusion is unavoidable to safeguard children''. However, speaking on BBC Radio 4 on Thursday 21st of July, Tom Bennett, an independent education adviser to the DfE argues ''lots of misbehaviour short of criminally which absolutely harrow and ruin the life chances of children in schools and all children have got the right to a safe, dignified learning environment which is calm, and staff do too''.
White Gypsy, Roma, and Traveller children have the highest temporary suspension record amongst all backgrounds of school children.
Just For Kids Law has a new exclusion clinic that provides legal representation to children excluded from schools in the London region. For more information and to make a referral, visit the Just For Kids Law website.