There is no question that people all over the world need assistance during this COVID19 pandemic, especially the Nubian (Black) community.  Since COVID19 stormed the United States, over 24 million residents filed for unemployment and thousands of businesses have shut down.
In addition, there have been numerous reports that Black owned businesses have been shut out of the $350 billion dollar Small Business Interest-Free Loans. The coronavirus pandemic and social-distancing mandates are crushing Black businesses.
But NuOrigins has been on the case providing you the information and resources to make sure that your business remains strong during the storm. Below are Grants, Interest-Free Loans, and other resources available for your business: 
Your business may need help but keeping track of the resources can be as time consuming as a full time job.
NuOrigins has compiled a list of 10+ resources that Nubian people and businesses can apply for today! 
*Note: This article will be constantly updated to keep you abreast with opportunity. *
Grants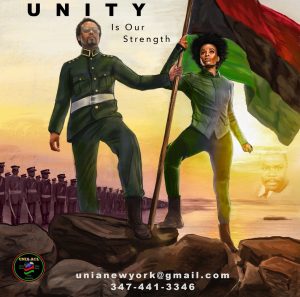 Current members of The UNIA-ACL NY Division have come together to launch the Black Stimulus Package which provides relief and aid to the Black community affected by this coronavirus in New York City.
THE BLACK STIMULUS PACKAGE CONSIST OF 3 PROGRAMS:
BPS Crowdfunding Program (BPS-CP):
The UNIA will  provide micro-grants to New Yorkers of African-descent who are adversely affected by the coronavirus. You can apply for financial assistance by clicking HERE or apply directly using the Relief Form below.
BPS Investment Fund (BPS-IF):
This program will provide profitable real estate and other business investment opportunities to prominent Blacks who aim to work together to empower the community.
BSP Micro-Banking System (BSP-MBS):
The UNIA is organizing to create a micro-banking system that will provide affordable loans to Black business owners and entrepreneurs around the world.
Verizon is offering grants of $10,000 to business owners having financial trouble. Their Small Business Recovery Fund particularly focuses on business owners of color, women, and other marginalized groups. Apply for a grant here.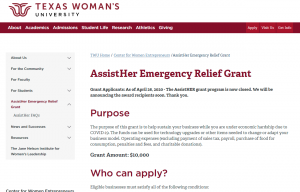 TWU has created an Assist Her Emergency Relief Grant for female owned enterprises that have been negatively impacted by the coronavirus pandemic. In order to apply, The existing woman-owned businesses must be owned and controlled by one or more women. The funds can be used for operating expenses, technology upgrades, to adapt a new business model or other items needed to change or adapt business models. 
The Your Friends in New York Business Relief Fund, is awarding grants of different amounts to business owners in need. The grants page is a simple sign up sheet where you can apply immediately. Click Here for More information.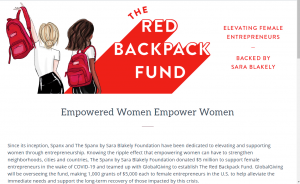 Spanx's created the Red Backpack Fund, to help 1,000 female business owners with $5,000 impacted by the coronavirus. Applications will be open until August.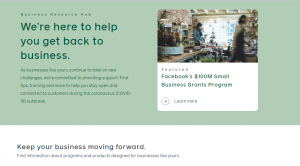 Facebook announced $15 million will be used to help small business owners impacted by the coronavirus. 50% of the grants would go to minority, women and veteran-owned businesses. Click HERE to apply.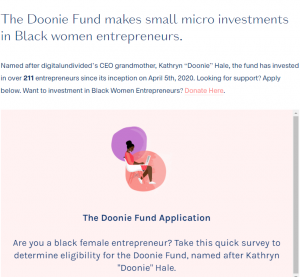 This social startup created a new fund called The Doonie Fund, named after the CEO's grandmother. The fund will provide aid to African American female entrepreneurs who have been adversely impacted by coronavirus. The fund has already helped more than 93 entrepreneurs by providing micro-investments of $500 or less.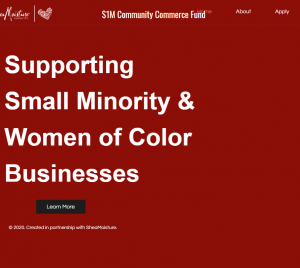 SheaMoisture announces $1M relief fund to women of color entrepreneurs affected by coronavirus. Applications will be available starting April 8. 
The NRAEF announced the Restaurant Employee Relief Fund the fund will provide grants on a first-come first-served basis to restaurant owners and employees in need.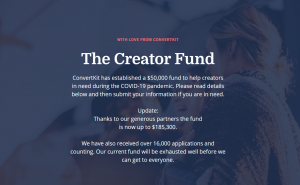 The Creator Fund was created by the email marketing company ConvertKit. They are offering financial assistance of up to $500 for artists and small business owners. The miniature grants can be used for groceries, childcare, rent, mortgage or medical expenses. On its website, the Creator Fund iterates that although they may be not be able to assist everyone's needs they are encouraged to do their part, so give it a try and apply.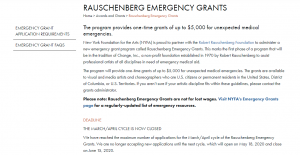 This grant is for professional visual artists, media artists and choreographers living anywhere in the United States can apply. The grant is for coronavirus related emergencies of up to $5,000. Please note that application cycle for April has passed, they are no longer accepting new applications until the next cycle, which will open on May 18, 2020 and close on June 15, 2020.