They say when

🎵Music Hits You Feel No Pain🎵
So today Nu Origins is happy to present to you some of the baddest sounds from Jamaica. These 5 beautiful ladies from Jamaica have lyrics, melody, styles, and energy to make your worse day much better. Naomi Cowan, Sevanna, Jaz Elise, Lila Ike, and Koffee are Jamaican names on the rise.
Watch the video above for a sample. If you like what you hear, feel free to listen and watch some of their new music videos!
Naomi Cowan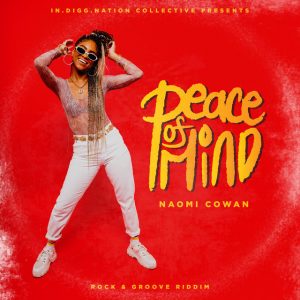 Beautiful, soulful, and energetic. If I could describe Naomi Cowan sound, I would say she sounds like a young Jamaican Alicia Keys. They don't sound exactly alike, but she gives you a vibe that takes your spirit to higher place. Honestly, her voice is like a breath of fresh air. She can hit high notes and spit bars over a reggae beat too. I wouldn't be surprised if she was nominated for Best New Artist. She is definitely one of the new favorite artist. Check out a few of her songs below!
Sevana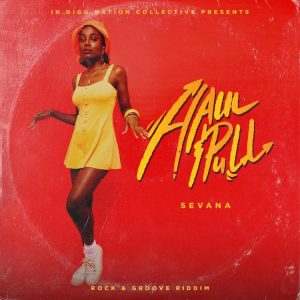 Sevana has a unique sound. Her songs are very melodic and uplifting. Her voice has depth and soul. Her lyrics feel pure and she has a way of making righteous feel cool. Her song, Nobody's Man shows that not all woman are homewreckers or desperate. She let it e known, she is a beautiful Queen that doesn't like to share! Watch Sevana's new music video If You Only Knew + Nobody Man below.
Jaz Elise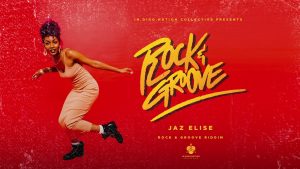 Jaz Elize is just different. Her purple hair, funky style, and cool demeanor catches your attention. But when you actually listen to her music your hooked! She does a great job of blending r&b, dancehall, reggae, and hip hop together. She promotes positivity, and righteousness in a funky and fun way. Check out her popular single Fresh & Clean below.
Lila Ike
All the ladies on this story are phenomenal but Lila Ike seems to be the most versatile of the group. She can spit fiyyah bars over a riddim/beat. She can sing her A$$ off and her voice is so melodic. It's hard to categorize Lila Ike because she can flow with many different genres. She can kill any genre of music whether its Reggae, Dancehall, Hip hop, or R&B. Lila Ike actually dropped her EP The Experience earlier this year and it is already a classic. The ExPerience has 7 tracks, and no skippable tracks if I say so myself.  Check out some of her new music videos below!
Koffee

Last but not least, Koffee! Koffee started her career a little over a year ago and has become one of the most successful artist starting out her career. her EP The Rapture, is 5 song master piece, lyrics melodies and positive vibes. Koffee has a gift of taking positive righteous lyrics and spinning them in a young, hip, and new manner.
"Blessings all pon mi life and
Me thank God for the journey, The earnings a jus for the plus (yeah)
Gratitude is a must, (yeah)
Think of the last time you heard a song, that gave praise to God and gratitude for life, reach 127 million viewers on Youtube, or win a grammy for their EP at 19 years old? I'll wait…
Check Out Koffee's new LOCKDOWN music video + single! It's already climbing the charts on Youtube with 3+ MILLION  VIEWS in less than 6 Days!